Learn. Explore. Preserve.

Welcome to Grande Central Station

Grande Central Station (GCS) is a 501 (c) (3) non-profit corporation promoting and supporting the preservation of Casa Grande's Historic signs, Local Sign Landmarks and the Neon Sign Park.
Our mission: To promote, educate and preserve local vintage and neon sign history through public display and to safeguard the ongoing appearance of the Casa Grande Neon Sign Park roadside attraction for the benefit of all.
Our vision: The identified vintage neon signs, consisting of a blend of eligible, conditionally eligible and local sign landmarks, are an integral part of the downtown Art and Cultural District. These historal treasurers will be celebrated for their artistic value with provisions to insure their invaluable display, maintenance and longevity.
The beauty of our historic past is all around us. But, as each day passes, the beauty has the potential to fade into obscurity, unless we choose to preserve it. Signs are visual branding and create a sense of place. Signs help define a City and they help people remember a City. They are signatures of a business and reflect the owner's personality.
We are proud to be a non-profit corporation preserving Casa Grande's sign history.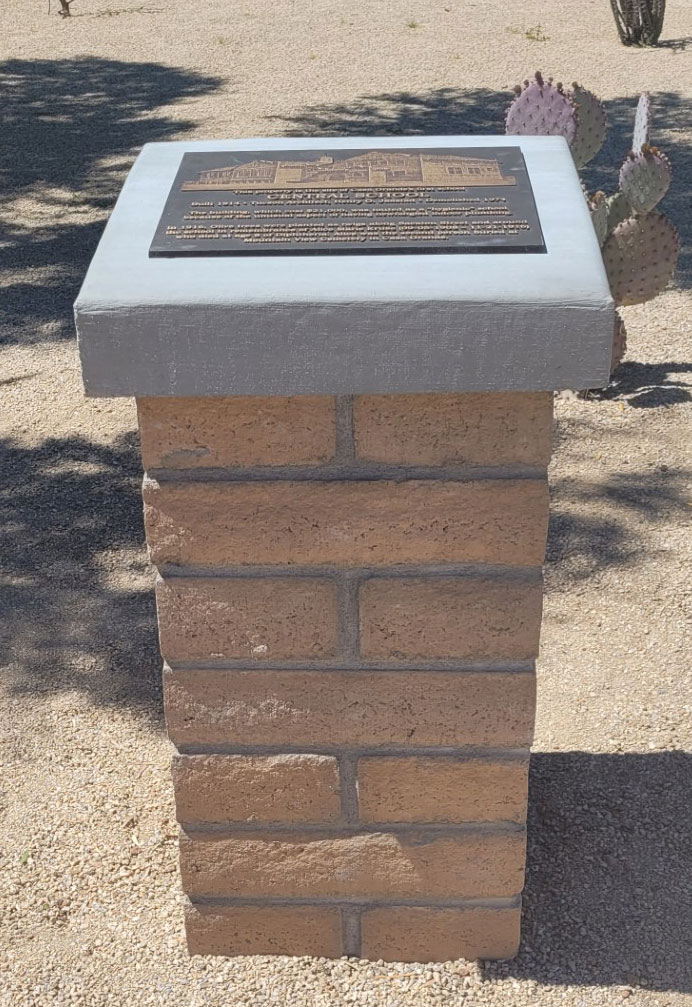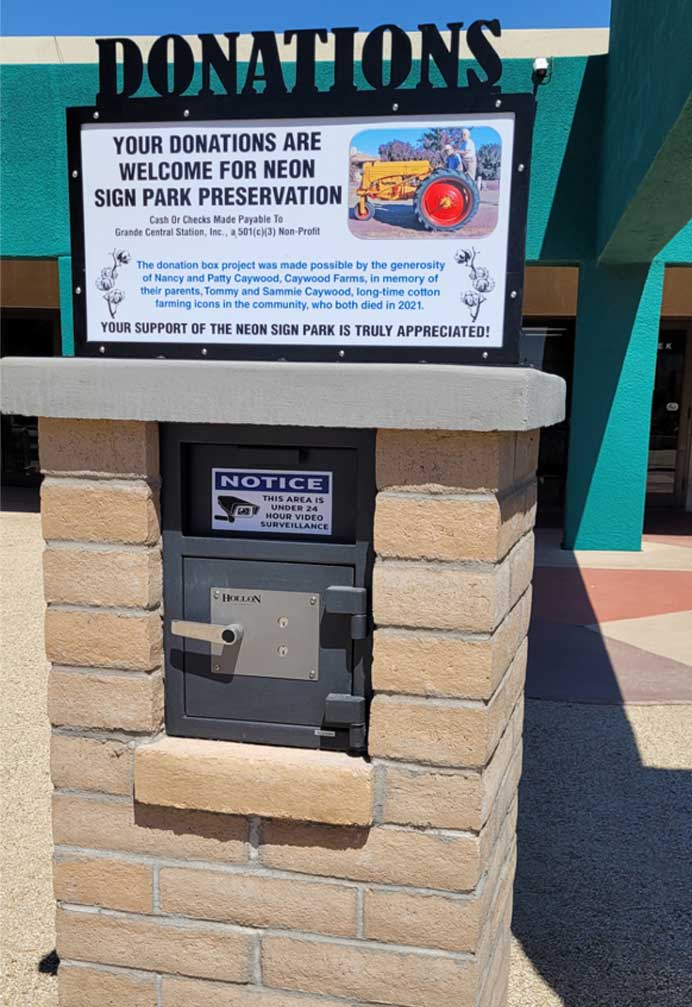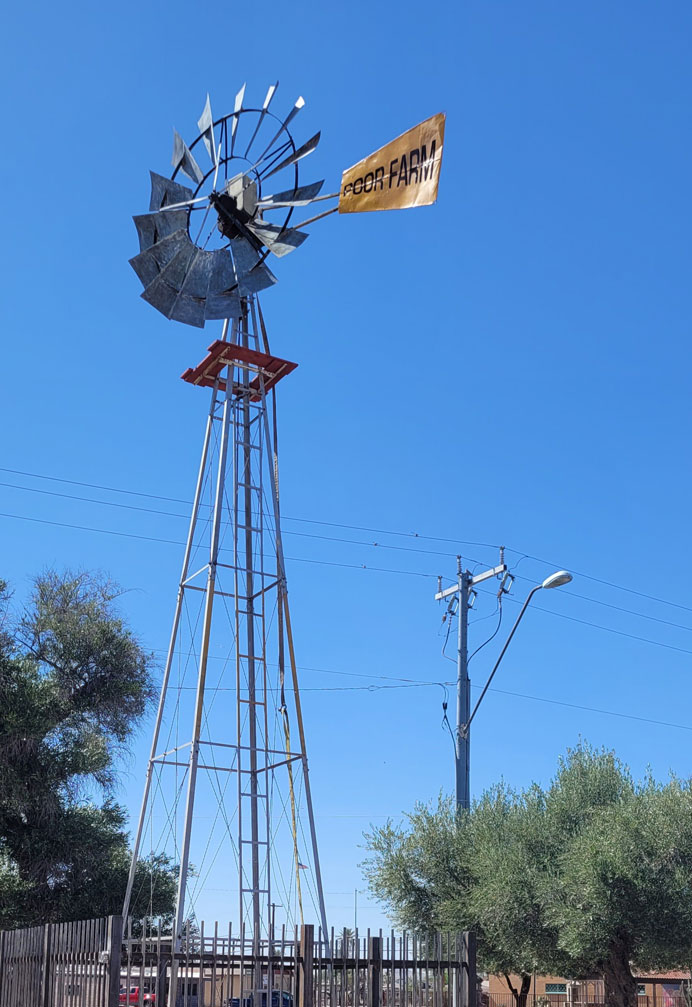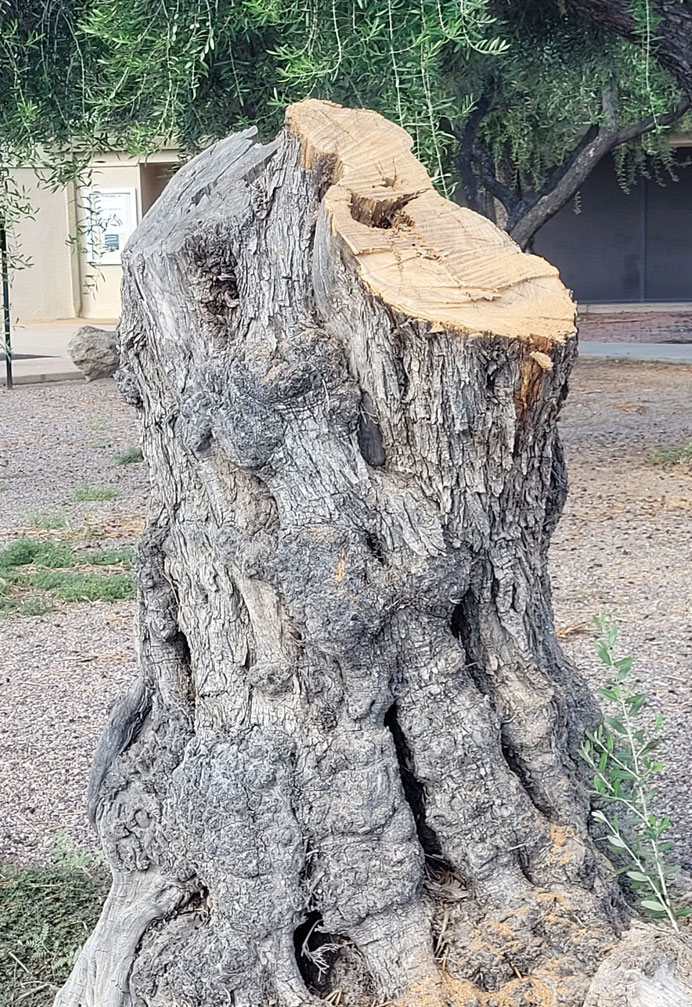 Table On Historic Olive Tree Base


Thom Poor Celebration of Life – To be determined by the Poor family
Dedication – September or October 2023
Previous Events:
2nd Annual Hoedown – October 20, 2022
Ho Ho Hoedown – December 10, 2021
Historic Holiday House Experience – December 11, 2020

Non-Profit Corporation 501 (c) (3)
408 N. Sacaton St., Suite J, Casa Grande, AZ 85122
(520) 423-8688
[email protected]